No, I am not talking about Shinonome Nano here.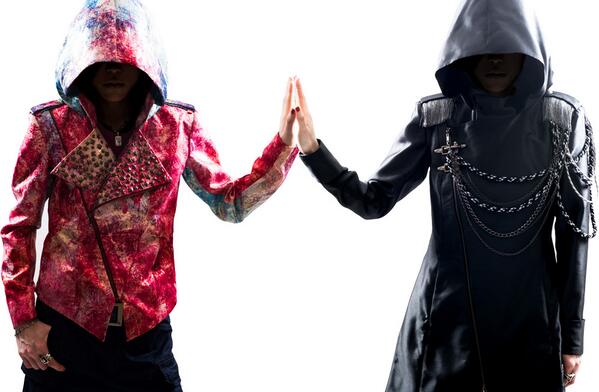 Yes, this is the nano I am talking about!
I'm just happy that I and my newly nano-convert friend made it to the deadline (November 4, 23:59 JST) of nano's PIECE OF PEACE Project v2! Nano once again asked for the fans cooperation. It's a project that involves fans, taking photos of their own peace sign and sending them to the project's official email address. The photos sent by fans will be combined in a collage of some sort as part of the album cover art for her upcoming 3rd album! Check out the PV below!
Since multiple entries were allowed, we took a photo of our peace sign and experimented a little bit with our peace sign poses. The result?
Sadly, we didn't have time to look for a suitable place and just took the photo inside the hot processing laboratory, since it was already cloudy the afternoon of that day. Regardless, we're still happy that we finally managed to get the photos taken because we were busy with our own stuff at the university and weren't able to meet up that often.
Now that I've sent them, I'm so excited to see them on the cover! I bet more fans have participated this time than the previous project, which was in 2012. I wasn't able to partake in the project that time because I wasn't even a nano fan then. When I found out about the first project, I really hoped that it would happen again but was doubtful of that possibility. Hence, I'm really thankful that a second chance has been given to us, the recently convert nano fans. What made me happier is that I was even able to make my friend to get into nano's music. I'm not the only nano fan in our place anymore. Yay!